Józef  Sławomir Hartman
Pseudonyms: ''Roch'', ''Slawek'', ''Tata'' (eng. ''Dad'')
Zwykły Znak Spadochronowy nr 0010.
ur. 27 października 1898 w Swaryszowie k. Jędrzejowa, zm. 24 kwietnia 1979 w Londynie – pułkownik Wojska Polskiego II Rzeczypospolitej, wieloletni adiutant prezydenta Ignacego Mościckiego, żołnierz Polskich Sił Zbrojnych na Zachodzie, komendant ośrodka szkoleniowego cichociemnych w Audley End STS 43, chief of training of Division VI of the Supreme Commander's Staff, called "father of the Silent Unseen".
---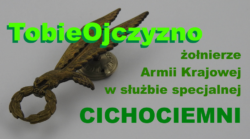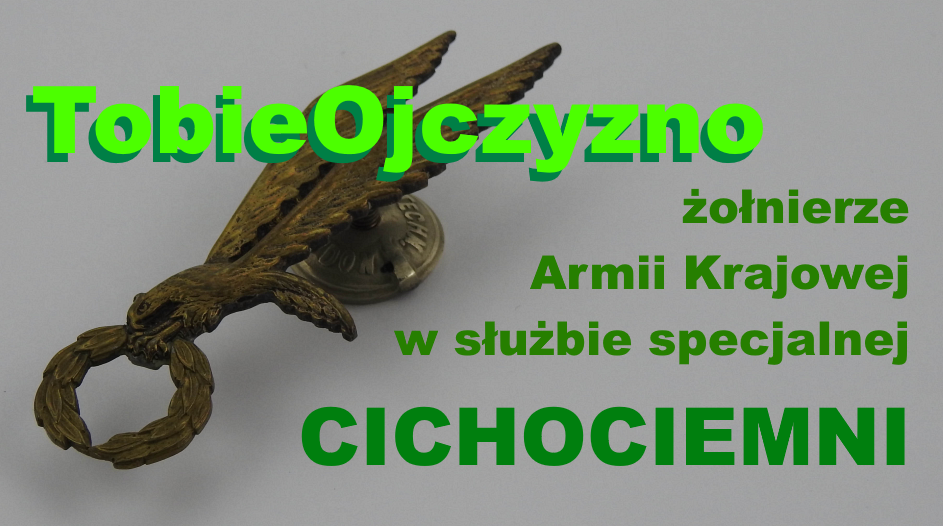 Table of Contents
---
W 1910 ukończył szkołę powszechną w Tarnawie k. Jędrzejowa, następnie rozpoczął naukę w gimnazjum w Szczekocinach. W roku szkolnym 1913-1914 uczęszczał na kursy pedagogiczne w Warszawie. W latach 1916 – 1917 uczył się w Publicznym Seminarium Nauczycielskim Męskim w Jędrzejowie. Ukończył je uzyskując uprawnienia nauczyciela "w publicznych szkołach ludowych z językiem wykładowym polskim". Od czerwca 1917 do lipca 1920 kierował szkołą w Krzcięcicach.
Independence activities
While studying at the gymnasium in Jędrzejów, at the age of sixteen he became involved with the Polish Rifle Teams and completed a shooting course in 1914. On May 3, 1916, he joined the Polish Military Organization (POW) in Jędrzejów, assuming the pseudonym Roch. In 1917 he passed his high school diploma and completed the POW instructor course in Kielce, then in 1917 a non-commissioned officer course in Jędrzejów.
On November 7, 1917, protesting against the appointment of the Regency Council, he organized a demonstration in the market square in Jędrzejów together with about 200 members of the POW (Polish Military Organization). In a clash with Austrian and German troops, he was wounded (stabbed in the leg with a bayonet). The next day, he was arrested by the commander of the military police in Sędziszów and imprisoned in Kielce. He escaped thanks to the help of POW.
Service in the Polish Army
He entered the army voluntarily in July 1920. Assigned to the 25th Infantry Regiment in Miechów, he went to the front with the 204th Volunteer Battalion of the 4th Legions Infantry Regiment. He fought in the Battle of Warsaw. After the battalion was dissolved, its company was incorporated into the 2nd Podhale Rifle Regiment. He fought with the Bolsheviks, incl. in the Battle of Nemen, the Battle of Kock (August 14-16, 1920). September 22, 1920 wounded during the Bolshevik counterattack along the Grodno-Kuźnica railway line. After the end of hostilities, he and his regiment joined the garrison in Krosno.
From February 14 to June 30, 1921 at the Infantry Cadet School in Warsaw. On July 11, 1921, he was sent to an internship in the 1st Legions Infantry Regiment in Vilnius as a platoon commander. From February 1925 to March 1931 in the Maneuver Battalion at the Infantry Training Center in Rembertów as platoon commander, training platoon commander and as a substitute company commander.
In 1923 he met the marshal Józef Piłsudski, as the commander of his protective platoon during his stay in Druskininkai and Świątniki. From 1925, he often visited the Piłsudski manor house in Sulejówek, looked after his daughters and helped in the garden. During the "May Coup" of 1926 he fought on the Marshal's side against government troops, incl. in the vicinity of the Kierbedź Bridge and the Castle Square.
From March 1931, he commanded a platoon in the 5A Infantry Reserve Officer Cadet Battalion in Cieszyn. In 1932 he was transferred to the Infantry Department of the Ministry of Military Affairs. In 1934 he completed a parachute course in Jabłonna, organized by the 2nd Balloon Battalion.
From January 24, 1934, on the recommendation of Józef Piłsudski, adjutant adjutant of the President of the Republic of Poland, prof. Ignacy Mościcki. He accompanied the President of P.R. in the uniform of the Mountain Division, of which he was a soldier, becoming a symbol of the Polish Army. A veteran of the POW, took part in the war against the Bolsheviks, he was said to be handsome, blonde, 190 cm tall, fluent (spoken and written) in English, French and Russian.
World War II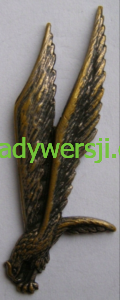 After the outbreak of the war on September 17, 1939, he crossed the Polish-Romanian border with the President of the Republic of Poland. He ended his service as an adjutant to the President of the Republic of Poland in December 1939. He joined the Polish Armed Forces in the West under French command, from January 1940 assigned as company commander and instructor of the anti-tank weapons course in Nemours.
In July, he was evacuated with Polish soldiers to Great Britain. He joined the Polish Armed Forces in the West under British command. In the fall, he renewed his pre-war knowledge of the parachute course with Capt. Maciej Kalenkiewicz. His friend was Cpt. Jan Górski, both of the men were heavily involved in coming up with a plan to create a means of communication between Poland and Britain. The Captains presented to Gen. Wladyslaw Sikorski innovative concept of air communication airline with the country. With the consent of the Commander-in-Chief, he joined them both. He was tasked with training specialists of various kinds, intended for the jump to Poland, to support the Home Army.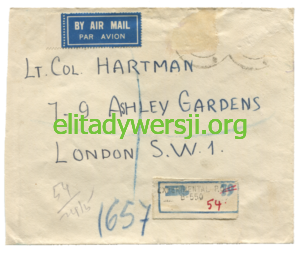 He was one of the first to undergo extensive training, including the Shooting course at Inverlochy Castle and organizers of the underground fight in Briggens. On April 1, 1941, he was sworn in as a soldier of the Związek Walki Zbrojnej (ZWZ), he assumed the pseudonym Sławek. He completed his parachute training in Ringway (Parachute Sign No. 0010) and started the communication course in Dunkeld.
W jego trakcie przeniesiony do Division VI (Special) Sztabu Naczelnego Wodza. Nie został zrzucony do Polski ze względu na duże ryzyko dekonspiracji – był zbyt znany jako długoletni adiutant Prezydenta Mościckiego. Gen. Sikorski miał powiedzieć – "zamiast wysyłać go do Polski, strzelcie mu od razu w łeb. Na jedno wyjdzie"…
"Father of the Silent Unseen''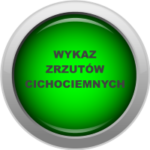 Due to the risk of being exposed, he participated in only two commando expeditions to the French coast.
W latach 1941-1943 dowódca kursu walki konspiracyjnej w Briggens. Polski komendant Ośrodka Wyszkolenia Oddziału Specjalnego Sztabu Naczelnego Wodza. Ośrodek zlokalizowany był w Audley End k. Saffron Walden, hrabstwo Essex (Wielka Brytania), w oddanej do dyspozycji polskiej sekcji SOE posiadłości. Ośrodkiem STS 43 kierował wraz z komendantem brytyjskim – płk. Terrym Roper – Caldbeckiem. Kierownik Wydziału Wyszkolenia Sztabu Naczelnego Wodza, szef Wydziału w Oddziale Specjalnym Sztabu NW. 
Od lipca 1944 zastępca szefa Division VI (Special) Sztabu Naczelnego Wodza. Aktywnie uczestniczył w szkoleniu wszystkich cichociemnych. Za swój  ojcowski stosunek nazywany "tatą" oraz "ojcem cichociemnych"…
He spoke about them, saying:
All of our and my boys "chosen by themselves" - the most beautiful flower of the army - all of them were another, unusual army! They never stood together as one unit, they did not parade to the sound of the orchestra. They did not receive a banner, they did not have a holiday dedicated to what they did, and they did not enter the battle collectively! The "chosen ones" entered the fight individually, at once losing their current civilian and military personality. Death had been waiting for them from the moment they broke away from English land, it [death] accompanied them for a long time on their own land, and when it reached them it was cruel
Katarzyna Brąkowska, Łukasz Karolewski – Pułkownik Józef Hartman
NAC, Fundacja im. Cichociemnych, Warszawa, 2018, ISBN 978-83-927590-8-9
After the War
On December 2, 1945, he was transferred to the Vocational Training Department of the NW Staff, in 1946 appointed head of the Liquidation Committee of the Special General Staff. After the dissolution of the Polish Armed Forces in the West, from January 1947 in the Polish Resettlement and Deployment Corps. He documented the course of service, promotions, decorations of jumpers, emissaries, demobilized soldiers, helping them to obtain the right to reside in Great Britain.
On August 13, 1948, he completed his military service, in 1964 he was appointed by gen. Wladyslaw Anders to the rank of colonel. He remained in exile in Great Britain and lived in London. The authorities of the People's Republic of Poland deprived him of his citizenship, accused, inter alia, for espionage. In 1959 he became a British citizen.
Schorowany, udzielał się w środowisku kombatanckim, działał w londyńskim Kole Cichociemnych Spadochroniarzy AK. Pracował w Głównej Komisji Weryfikacyjnej AK. (Mój Dziadek Cichociemny był sekretarzem Koła Cichociemnych w Londynie oraz podwładnym płk Hartmana w Głównej Komisji Weryfikacyjnej AK). Do końca zajmował się losem cichociemnych, pisał listy, zbierał publikacje o Polskich Siłach Zbrojnych na Zachodzie i Armii Krajowej, spotykał się z byłymi podwładnymi. Po śmierci każdego cichociemnego, dla uczczenia jego pamięci sadził w swym ogrodzie przed domem krzak róży (posadził ich ponad sto).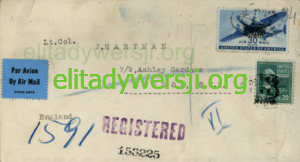 He maintained contact with the family of Marshal Józef Piłsudski, as well as with President Ignacy Mościcki (do jego śmierci) i  jego żoną. W latach 1956 – 1978 napisał 220 listów do Marii Mościckiej oraz otrzymał od niej 191 osobistych odpowiedzi. Gdy w 1965  uległ wypadkowi samochodowemu, na skutek czego odniósł ciężkie obrażenia i przebywał 8 miesięcy w szpitalu, otrzymał w prezencie od żony prezydenta futro prof. Mościckiego.
Nie mając prawa do brytyjskiej emerytury żył bardzo skromnie i podejmował się prostych prac, m.in. salowego w szpitalu oraz pomywacza naczyń w restauracji. Zmarł 24 kwietnia 1979 w swoim mieszkaniu przy 10 Ambassador Close w Londynie.  Urnę z prochami pochowano na cmentarzu New Brentford Cemetery w Londynie.
Family Life
Son of Karol Hartman and Małgorzata née Białek. Grandparents Fryderyk and Karolina were illiterate and landless peasants living with their hosts, living off the wages from the work that they carried out for the hosts. They were both Lutherans of German descent. The family converted to Catholicism, father Karol was baptized in the Roman rite. At the beginning of the 20th century, Karol Hartman became a forester in the Bugaj estate. In gratitude for his excellent service he received four hectares of land and a forester's lodge in a small village called Szalas.
He had four brothers: Antoni, Stanisław, Jan and Tadeusz, and a sister, Jadwiga. On February 15, 1947, he married Grace Leborgne, wdową po angielskim pilocie doświadczalnym.
Promotions
Orders and decorations
Poland
---
Britain
---
Belgium
---
France
---
Estonia
---
Romania
---
Hungary
---
Italy
Commenndatore deil'ordina della Cirina d'Italia – 1939
---

Sources:
Own sources
Roman Lewicki, Wojciech Markert, Józef Sławomir Hartman 1898-1979 Adiutant prezydenta i Ojciec Cichociemnych, OW Ajaks, Pruszków 2004
Katarzyna Brąkowska, Łukasz Karolewski – (pdf do pobrania) Pułkownik Józef Hartman, wyd. Narodowe Archiwum Cyfrowe oraz Fundacja im. Cichociemnych Spadochroniarzy AK
Also see:
---
Text translated from Polish to English by Amadeusz Lange. Some of our pages are still under construction and translation, please be patient – we constantly update our site. If you would like to help the project grow, please contact the administrator at cichociemni@elitadywersji.org or directly with the author of the translations at amadeusz-lange@elitadywersji.org.
Please help us improve our project by sending us scans of documents, archival materials, donations and information about the Silent Unseen.