---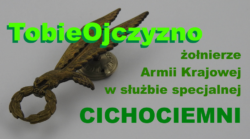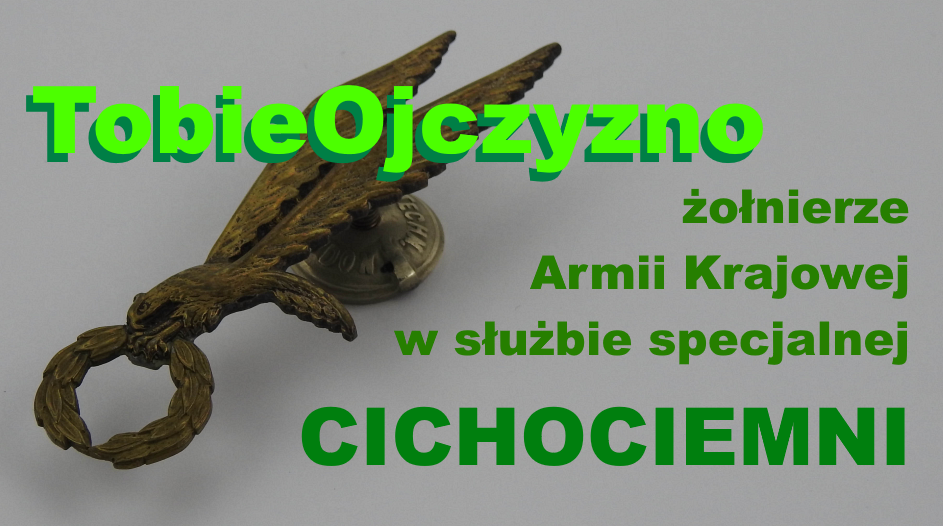 Table of Contents
---
Sept, 1st 1939
Nad ranem 1 września 1939 Niemcy (III Rzesza), bez wypowiedzenia wojny, napadły na Polskę, co zapoczątkowało II wojnę światową oraz niemieckie zbrodnie na masową skalę. Uczestniczyło w niej, wg. szacunków ok. 1,7 miliarda ludzi, w tym ok. 110 mln z bronią, poniosło śmierć ok 50 -78 mln osób. Polska poniosła największe straty – zginęło ponad sześć milionów obywateli, straty materialne współcześnie oszacowano na 6 bilionów 220 miliardów 609 milionów złotych. Niemcy nigdy nie rozliczyli się ze swych zbrodni…

When attacked by the Third Reich, Poland had valid treaties with France (since 1921) and Great Britain (since August, 26 1939). They stipulated that our allies would declare war on the Third Reich should Poland be attacked. However they restored only to issue ultimatum, two days after the invasion, demanding Hitlera to stop the aggression and retrieve the troops. They did not warn us, though they knew the other day, of the Ribbentrop – Molotov Pactsigned on on August, 23rd 1939.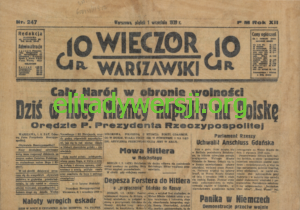 On Sept, 12th 1939 1939 in Abbeville the Prime Ministers of Great Britain Neville Chamberlain and France Edouard Daladier zdecydowali, że los Polski będzie zależał od wyniku wojny. Ta zbrodnicza obojętność wobec losu Polaków oraz niepodległości naszego państwa była faktycznie stałą cechą wielkich mocarstw podczas wojny oraz po jej zakończeniu.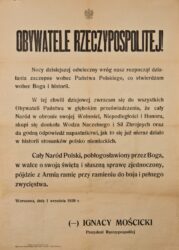 No military action against Nazi Germany was undertaken although it could have stopped the outbreak of WWII. It was confirmed later by Wilhelm Keitel podczas procesu w Norymberdze.
Podobnie gen. Alfred Jodl – ""In 1939 we were able to defeat Poland alone but we were not capable, neither in 1938 nor in 1939 to counterattack should there be a concentrated allied effort towards us. In 1939 we succeeded only because ca.110 French and British divisions remained idle in the face of only 23 German divisions."".
The idleness of Poland's "allies" encouraged the USSR to attack Poland on Sept, 17th 1939 , who took control of the eastern parts of the prewar Poland according to Ribbentrop – Molotov Pact's stipulations. This assault remained "unnoticed" by the western allies. They considered the invaded territories to belong to Byelorussians and Ukrainians. They approved of the Curzon line– the eastern Polish border proposed in 1920 (as the dividing line between Polish and Bolshevik troops). The territories taken over by Russia outside the border were to be brought back to the Polish state after the war. The Curzon line did not respect the ethnographic reality, i.e. Polish Vilnius area was separated from the Polish State and it had two contradictory versions as for Lviv.
December 1939 – Situation in occupied Poland
in: dokuments Prezydium Rady Ministrów (archiwum Liebermanowej)
Source: Instytut Polski i Muzeum im. gen. Sikorskiego sygn. PRM.12 s. 5-25
Alienated Poland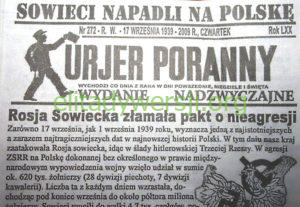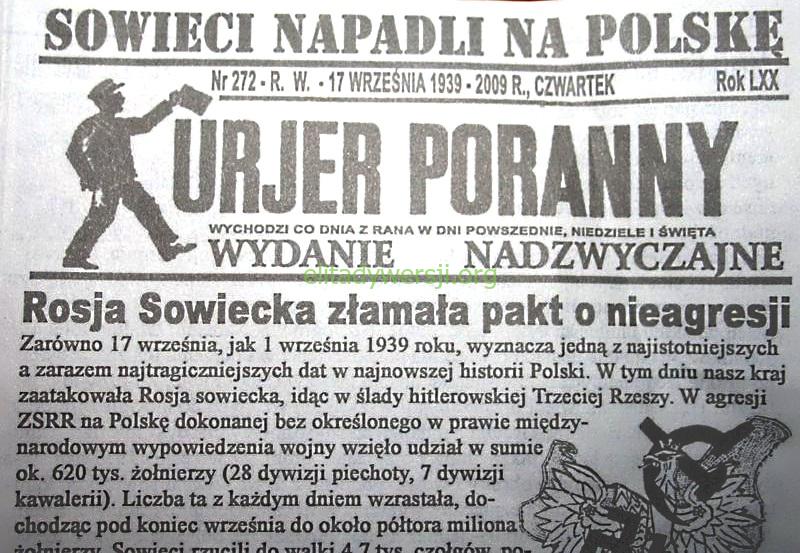 France and Great Britain did nothing to defend Poland in 1939 apart from formal disapproval of the Poland annexation by the Third Reich and the USSR. The USA declared themselves neutral. The western powers were naive to count for internal opposition inside the Third Reich to overthrow Hitler. Great Britain believed the war's fire to be put down with Poland's sacrifice. In March 1940 the British PM Neville Chamberlain would try to convince an envoi of the President of the USA that the peace might be attained provided Gdańsk was given to Germany.
On Sept, 30th 1939 Ignacy Mościcki the President of Poland who was interned in Romania, resigned and pointed to Władysław Raczkiewicz.  waived some areas of his presidential power according to the Paris Agreement. He pointed to Władysław Sikorskias the Prime Minister of the Polish Government in Exile and the Commander-in-Chief. In May 1940 France fell
Great Britain as an Ally
On May, 10yh 1940 Winston Spencer Churchill. Zakończyła się ugodowa i kunktatorska polityka angielska wobec Hitlera. Ale rozpoczęła się (o czym Polacy przekonali się znacznie później) oszukańcza gra Wielkiej Brytanii wobec Polski, której niepodległość mało obchodziła Brytyjczyków…

19 czerwca 1940 nowy premier brytyjski spotkał się z gen. Władysław Sikorski. Zapewnił o prowadzeniu wojny z Hitlerem oraz angielskim wsparciu dla polskiego wojska. Brytyjczycy potrzebowali Polski, która była wówczas ich jedynym sojusznikiem. Potrzebowali polskiego wywiadu, o jakości pracy którego świadczył polski sukces złamania "Enigmy". Potrzebowali polskiego doświadczenia w dywersji i spadochroniarstwie – których przed wojną wcale nie było w Wielkiej Brytanii. 
Brytyjczycy potrzebowali Polski, aby realizować starą brytyjską "tradycję" walki o brytyjskie interesy cudzą krwią. Zostaliśmy sojusznikami, ale nie przeszkodziło to Wielkiej Brytanii proponować Stalinowi w październiku 1940  uznania zajętych terenów Polski jako rosyjskich. Stalin zignorował propozycję.
After June, 22 1941 when Hitler attacked the USSR, Great Britain signed an agreement with Stalin. One of its side effects was an agreement as of 30th July 1941 (known as Sikorski-Majski Agreement) which normalized relations between Polish Government in Exile and the USSR. It enabled the amnesty for Poles imprisoned in Russia and the creation of the Polish Army in the USSR.
Uwolniony z więzienia NKWD na Łubiance były oficer rosyjskiej armii, gen. dywizji Władysław Anders prison was released and became the commander of the Polish Armed Forces in the USSRThis was the moment when the search for lost officers on the territory of the USSR began. As late as in April 1943 it was revealed they were murdered in Katyn.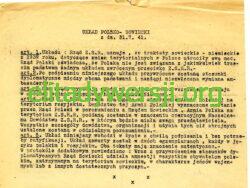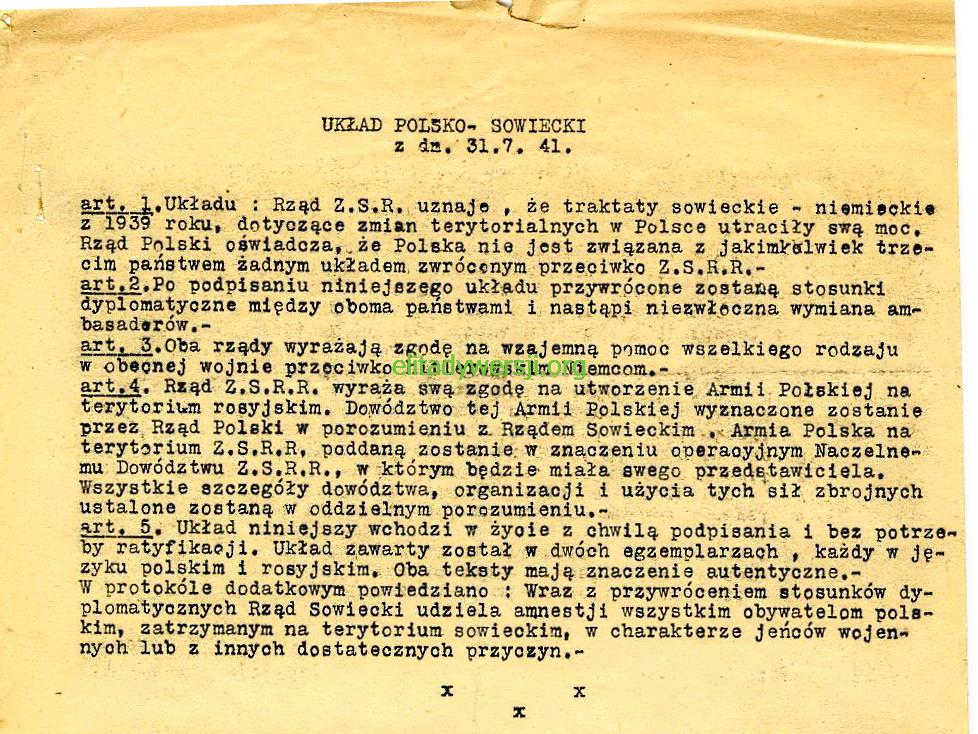 Układ Władysław Sikorski z ambasadorem ZSRR Ivanem Majskim pominął kwestię przyszłej granicy polsko-rosyjskiej.  Brytyjczycy nie chcieli poruszać tej sprawy, a uzależnieni od nich Polacy nie potrafili jej rozegrać, choć Stalin był wówczas słaby. Sikorskiemu udało się jednak zablokować uznanie granicy polsko-rosyjskiej z czerwca 1941 układem pomiędzy Wielką Brytanią a ZSRR z 26 maja 1942.  Nie milkną kontrowersje, że zapłacił za to swoją tragiczną śmiercią on July,4th 1943 in an air accident in Gibraltar..
Prezydent R.P. Władysław Raczkiewicz odmówił podpisania układu, wskutek czego miał on status zwykłego protokołu, nie został ogłoszony w Dzienniku Ustaw ani nie został zarejestrowany w Sekretariacie Ligi Narodów. Podpisanie układu spowodowało kryzys w rządzie, dymisję trzech ministrów oraz rozwiązanie 3 września 1941 przeciwnej mu I Rady Narodowej Rzeczypospolitej Polskiej (Ignacy Jan Paderewski, Tadeusz Bielecki, Stanisław Mikołajczyk, Herman Lieberman).
Według sowieckich dokumentów, 11 sierpnia 1941 szef NKWD Ławrientij Beria przekazał Stalinowi notatkę nr 2434/B, proponując zwolnienie z obozów ok. 360 tys. Polaków, w tym 125 jeńców wojennych oraz funkcjonariuszy służby cywilnej. Mieli oni stanowić skład osobowy nowo formowanych jednostek Polskich Sił Zbrojnych w ZSRR.
The USSR as an opponent
Od jesieni 1941 Wielka Brytania zabiegała o przeniesienie tworzonej w ZSRR polskiej armii na Środkowy Wschód. W lutym 1942  ZSRR zażądał wysłania na front uzbrojonej przezeń 5th Vilnius Infantry Division. Anders refused. There was a growing conflict related to admitting to the Army all former Polish citizens (Poles, Jews, Ukrainians, Byelorussians). According to Soviets only ethnic Poles were to be accepted for admission. After Soviets fought back Germans in Moscow in December 1941 Stalin refused to enlarge the Polish Army. Although there were many volunteers escaping GULAG camps, he opposed their recruitment to the Polish units outside the USSR. In April 1942 Stalin finished recruitment whereas the Polish government was informed a month later. In spring 1942 Anders' army units were transferred to Tashkent area (Uzbekistan).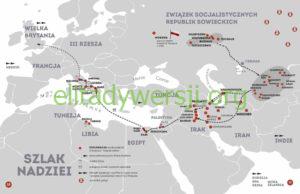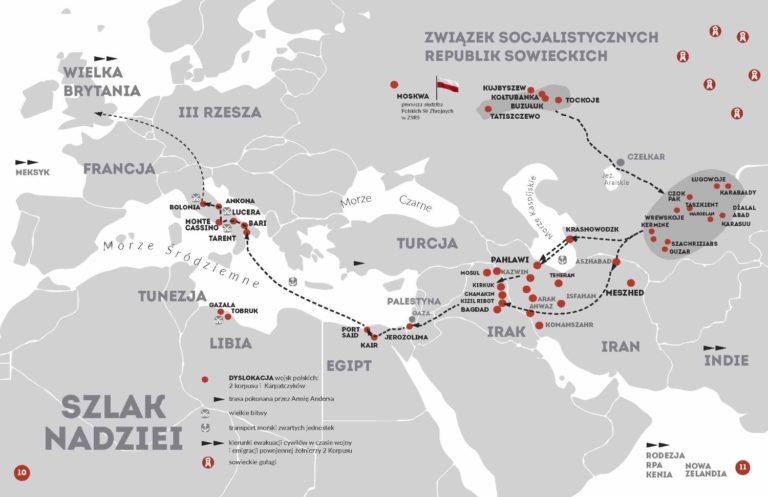 In July 1942 Stalin zaakceptował brytyjskie prośby, armię Andersa przerzucono do Iranu, okupowanego przez wojska brytyjskie i sowieckie. Churchill wyraził zgodę, aby wraz z armią Andersa przyjąć tysiące polskich cywilów, w tym dzieci. Stalin wykorzystał polski exodus do oskarżenia rządu R.P. na wychodźstwie o "niechęć do walki z Niemcami". Relacje polsko-rosyjskie stały się fatalne. Po stronie polskiej wpłynęło na to wiele czynników. Osobisty, ostry spór pomiędzy generałami Sikorski and Anders.. Anders felt a desperate need to evacuate the army outside the USSR and exceeded his duties (as we read in the evacuation protocol:-"The Polish Government does not consider it possible to use units formed in the USSR to be sent to the Soviet-German front".).
Faktycznie Anders był jedynym zwolennikiem wyprowadzenia polskiej armii z ZSRR, gen. Sikorski uważał to za zło konieczne, przeciwny był ambasador rządu R.P. na uchodźstwie w ZSRR, prosowiecki Stanisław Kot. Zdaniem niektórych historyków, wyprowadzenie polskiej armii z ZSRR było sprzeczne z polską racją stanu oraz ułatwiło później Stalinowi sowietyzację Polski. Pewnie by jej nie zatrzymało, ale z pewnością choć trochę osłabiło. Jednak nie wydaje się, aby kontrolowana przez Sowietów armia Andersa miała szansę przynieść Polsce prawdziwą wolność.
After the Polish evacuation to Iran, Soviets denied the reunion of the families of the Polish soldiers. They launched the so-called passport operation, imposing Soviet citizenship to Poles who remained in the USSR. At that moment the western powers were no longer interested. When the Katyn Massacre was revealed in April 1943 and Poles asked the International Red Cross to investigate the case, Russia broke diplomatic relations with the Polish Government in Exile at the night of April, 25/26 1943.
Andrzej Chmielarz – Teheran
w: Biuletyn informacyjny AK nr 11 (247) listopad 2010, s. 22 – 25
Teheran Conference
The Big Three leaders of the anti-Hitler coalition met in Teheran between Nov, 28th and Dec,1st 1943. A new Polish eastern border (the so-called Curzon line. Stalin he accepted on this matter proposall Churchil's:
"Basically it is concluded that the Polish state and the Polish nation are to have their land between the so-called Curzon line and the line of the Odra river, East Prussia and Opole region included. However the border will need to be further studied and civilian displacements may be necessary at some points."
Europe and Germany were divided into occupation zones with Poland finding itself within the Soviet influence. Across the Polish territory transport was to be organized between the USSR and the Soviet controlled part of Germany. Due to presidential elections in the USA, Roosevelt asked the stipulations considering Poland to be classified. The Polish Government in Exile had no knowledge about the British and American position regarding the Polish case. We were cheated.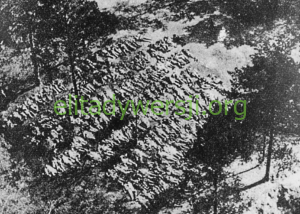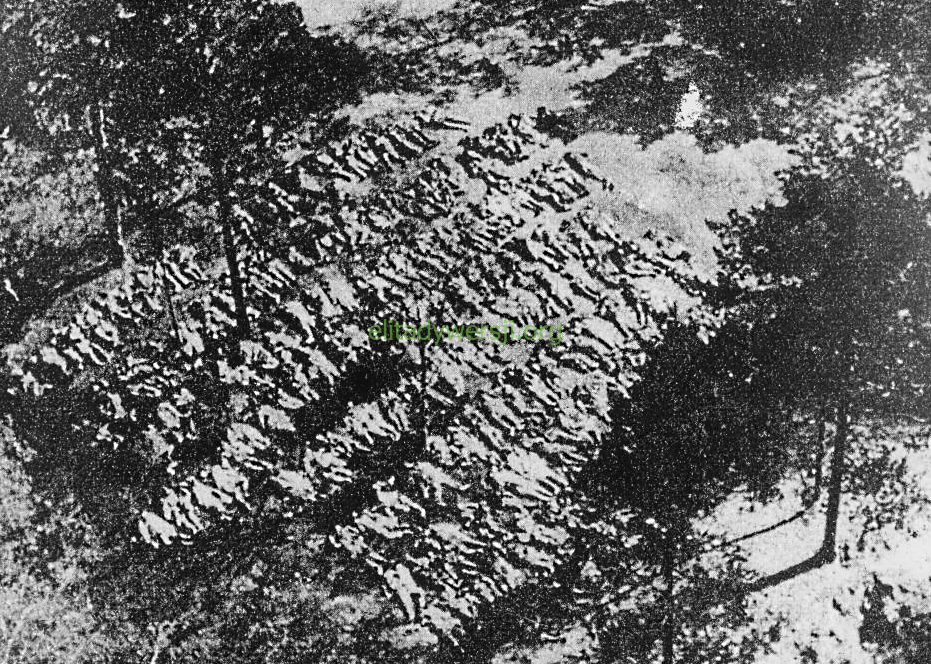 In January 1944 the USSR published the report of the show investigation by the Burdenko commission of the Katyn Massacre, przeprowadzonego przez  komisję akademika Nikołaja Burdenki. Odpowiedzialnością za wymordowanie ok. 11 tys. Polaków (wg. tej komisji), w tym ok. 10 tys. oficerów wojska i policji, obarczono Niemców. Prowadzone od dłuższego czasu brytyjskie próby przekonania przedstawicieli Polski do ustępstw terytorialnych na wschodzie przyniosły tylko częściowy skutek. Ówczesny premier Stanisław Mikołajczyk on Feb, 15th 1944 declared that he was ready to accept a temporary demarcation line east of Vilnius and Lviv, which was to be a starting point for further discussion as for the final new Polish eastern border.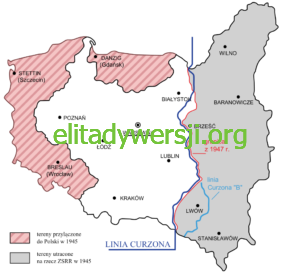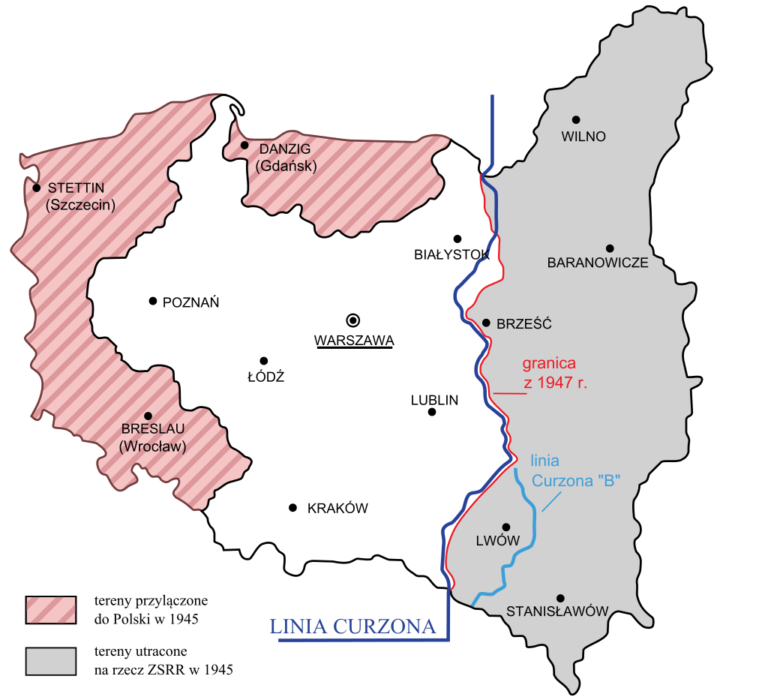 The British PM, Churchill resumed the position of the British government when addressing his minister A. Eden in January 1944: "I believe we should not give them any hope for further help or recognition if they do not support full-heartedly the resolutions we took with the Soviets. They must be vey stupid to believe that we could start a new war only because of the eastern Polish border. Nations that proved incapable to protect their country must accept reasonable indications of those who managed to defend themselves and who propose a perspective of freedom and independence". (own translation)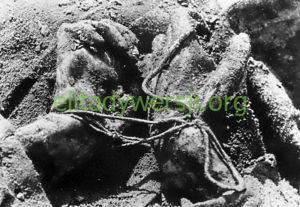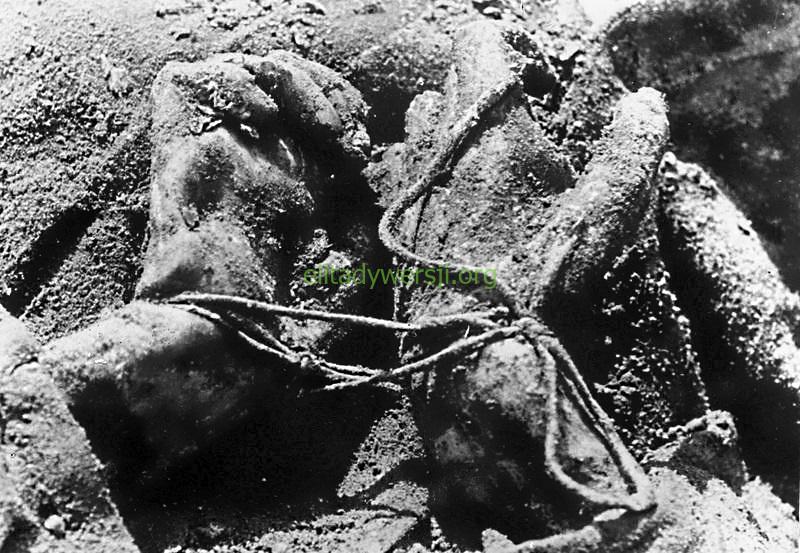 Roosevelt contending for reelection in November 1944, did not disclose his stance. Still in June 1944 he assured the Polish PM Stanisław Mikołajczyk that he would do all his best that Lviv, Tarnopol and Drohobycz remain within Polish borders, with Konigsberg being retributed. At the same time he sent a letter to Stalin where he reassured that the Teheran decisions remain valid.
On June 3, 1944, the Prime Minister Stanisław Mikołajczyk and the chairman of the National Council, Stanisław Grabski broke down attempts to negotiate with the Soviet ambassador Viktor Lebedev. On this day also Red Army launched its offensive to "liberate" the eastern borderlands. The Home Army implemented with double force the Operation TempestRussians were implementing their own , criminal politics. Soviet security services - NKVD and counter-intelligence Smiersh – would arrest and demobilize the HA units. Soldiers of the HA were executed (i.e. Rozryszcz, Przebraż, Łozów and Antonówka) or incorporated in the Berling Army. The HA officers were sent to Siberia. In total, Soviet security services, mainly NKVD, incarcerated and sent to GULAG camps ca. 50 000 HA soldiers who took part in the Operation TempestThe Soviet strategy was to disseminate terror among the Poles who lived in the area (a dozen thousand were murdered). Vilnius may serve as an example, where 35 000 Poles were captured and deported. The western powers remained silent.
The Yalta Conference
On Dec, 31st 1944 Stalin formed a puppet'Temporary Government'It was approved of by the USSR, the Czechoslovakia and Yugoslavia and exchanged representatives with France. Gen. Ivan Sierovwas pointed as its commissar and since Feb,1st 1945 the government started to form its administration (naming local authorities such as the heads of voivodships, towns and provinces) where Germans were already chased out of the territory. Till May, 8th 1945 it covered all parts of Poland except of Szczecin, which was still under Soviet military administration until the end of Yalta Conference.
Between 4-11 Feb 1945 the leaders of anti Hitler coalition, Winston Churchill, Franklin Delano Roosvelt and Józef Stalin met at a conference in Jalta at the Potocki Palace in Livadia on the Crimea. During this meeting further referred to as the Jalta Conference , the annexation of the Polish lands - Kresy by the USSR was cemented as well as the Soviet sovereignty over Poland and the third part of Germany's land (Turingen, Saxony, Meklenburg, Brandenburg, part of Pomerania). In return for the annexation of the Eastern Borderlands Poland was to be given: Lubusz Land, West Pomerania, East Prussia, Silesia and Free City of Gdansk.
On Feb, 13 1945 the Prime Minister of Polish government in Exile Tomasz Arciszewski did not accept the Yalta conditions. On Feb 21 1945 the Polish underground Parliament The Council of National Unityapproved of the Jalta agreements underlining that without participation and approval of the representatives of the Polish State its stipulations inflict severe and harmful conditions onto Poland.At the Jalta Conference the representatives of the world powers decided on the creation of a Temporary Government of National Unity in Warsaw and obliged it to organize free and general elections. They assumed the government would be composed also of the representatives of Polish authorities from"the country and abroad"……

On Feb 21 1945 Władysław Anders met British PM Winston Churchillwho asked: "Aren't you satisfied with the decisions taken at the Yalta Conference"? Gen, Anders he replied:
"It is not enough to say that I am not satisfied. I believe it to be a great misery. As a nation we don't deserved to be treated that way and as for us fighting here we could not have expected that.

Poland was the first to sacrifice its blood and endured huge losses. We were Great Britain's ally from the very beginning and at the time of trial. Abroad, as soldiers on land, in the air and on the sea, we struggled the best we could. In occupied Poland, we formed the biggest resistance against Germans. Soldiers fought for Poland and freedom of the country. As commanders, what can we tell our soldiers now?

Soviet Russia which was in alliance with Germans till 1941, takes over half of our territory and in the remaining part aims at implementing its power. We know from our experience where it leads."
Responds Churchill:

"You are accountable for that yourselves. I have been convincing you for a long time to tackle the problem of your border with Russia and to give them the lands east of the Curzon line.

If you have had listened to me, the whole case would have looked different today. We have never guaranteed your eastern borders.

We have enough armed forces now and we don't need your help any longer. You may take your divisions back. We can get away without them." (own translation)
Tajna dyplomacja Churchilla i Roosevelta w sprawie Polski (1940-1945)
Jan Karski – Tajna dyplomacja Churchilla i Roosevelta w sprawie Polski (1940-1945)
w: Zeszyty Historyczne, Instytut Literacki Paryż 1986, zeszyt 78, s. 14-24
Temporary Government of National Unity
At the beginning of February 1945 Stalin had under control the whole territory of Poland and had his "own" government - Temporary Govermment.Great Britain and the USA did not do much to underestimate the Stalinist politics of "fait accompli". In Yalta Brits and Americans agreed so that Stalin could transform the Temporary Government into Temporary Government of National UnityIt was supposed to be composed of non-communist politicians from abroad and inside the country who were to be given 25% power in the new government. The fact of the existence of the Govt. in exile was totally ignored.
On June 15th 1945 the Govt. in Exile declared that  that in the face of such tragic circumstances the formation of a legitimate and independent govt. of national unity based on the people's freedom is practically impossible as long as Poland would be occupied by the Soviet army and the Soviet security police (NKVD) and as long as it remains cut off from its western allies and the whole civilized world..
On June, 28th 1945 a Temporary Government of National Unity (TRJN – Tymczasowy Rząd Jedności Narodowej) was formed: Edward Osóbka-Morawski (PPS) – as Prime Minister, , Władysław Gomułka (PPR) – Deputy PM, Stanisław Mikołajczyk (SL, from Aug, 22 1945 PSL) – 2nd Deputy PM, Minister of Agriculture, Władysław Kiernik (PSL) – Minister of Administration, Jerzy Sztachelski (PPR) – minister of Provisions and Commerce, Stanisław Radkiewicz (PPR) – minister of Public Security, Stefan Matuszewski (PPS) – minister of Information and Propaganda, Jan Rabanowski (SD) – minister of Transport, Władysław Kowalski (SL) – minister of Culture and Arts, Stanisław Tkaczow (PPR) – minister of Forestry, Marshall of Poland - Michał Żymierski (PPR) – minister of National Defence, prof. Michał Kaczorowski (PPS) – minister of Reconstruction, Czesław Wycech (PSL) – minister of Education, Mieczysław Thugutt (SL) – nominal minister of Mail and Telegraphs, head of the Ministry was in the hands of Tadeusz Kapeliński (SL), Jan Stańczyk (PPS) – minister of Employment and Social Security, Hilary Minc (PPR) – minister of Industry, Konstanty Dąbrowski (PPS) – minister of Treasury, Wincenty Rzymowski (SD) – Minister of Foreign Affairs, Henryk Świątkowski (PPS) – minister of Justice, Franciszek Litwin (SL) – minister of Health.
A day after TRJN was claimed legitimate by Sweden and France, on July, 5th by the USA and GB. Soon other countries of the anti-Hitler alliance recognized it as in force. The TRJN was denied to participate in the UN Conference in April 1945 but it signed the UN charter on Oct, 16 1945, which led to treat Poland as the co-founder of the UN.
Conference in Potsdam
The leaders of the anti Hitler alliance met between July, 17 and Aug, 2 1945 at the Cecilienhof Palace in Potsdam. Their aim was to accept a resolution which would liquidate the effects of the WWII. They were to decide also over the fate of Germany and world order after the war. For Poland, governed already at the time by a pro-stalinist government, two issues were of great importance – the border with Germany and war time reparations.
The western world powers which agreed to give away Poland to the Soviet sphere of influences did not want to accept the decisions over the border along the Oder and Nisse line. Churchil twierdził, że nigdy się na to nie zgodzi, ale przed konferencją przegrał wybory parlamentarne, od 28 lipca brytyjskim premierem został Clement Attlee. Zresztą brytyjski premier Churchill – który oszukiwał nas praktycznie przez całą wojnę – rok wcześniej, 2 sierpnia 1944 bredził w brytyjskim parlamencie – "Armie rosyjskie stoją obecnie u wrót Warszawy. Przynoszą one za sobą oswobodzenie Polski. Ofiarują Polakom wolność, suwerenność, niepodległość."

Wielka trójka wynegocjowała milczące uznanie granicy Polski na Odrze i Nysie w zamian za zmniejszenie  wielkości odszkodowań wojennych, jakie ZSRR żądał od pokonanych Niemiec. Efektem tej decyzji była zgoda na wysiedlenie milionów Niemców z terytoriów przyznanych Polsce. Naiwnie przyjęto zapewnienia Stalina, że TRJN przeprowadzi w Polsce wolne wybory.
Zachodni alianci z premedytacją milczeli, gdy przed konferencją, w czerwcu 1945, niezgodnie z prawem międzynarodowym Stalin urządził "proces szesnastu" przywódców Polski Podziemnej. Jako jeden z nielicznych negatywnie ocenił "proces szesnastu"  George Orwell: 
"Poles were accused of their fight to preserve the sovereignty of their country, opposing at the same time the puppet government which was imposed on them and staying faithful to the Government in Exile in London which was approved by the World countries apart from the USSR."
Gwarantem nowego europejskiego ładu miała być m.in. w miarę jednorodna etnicznie Polska. Na konferencji poczdamskiej TRJN aktywnie zabiegali o uznanie zachodniej granicy Polski na Odrze i Nysie Łużyckiej, co było także w interesie ZSRR. Ostatecznie, gwarancją granicy polsko niemieckiej stały się dopiero: podpisana w związku ze zjednoczeniem RFN "Umowa o końcowej regulacji w sprawie Niemiec" (treaties 2+4) and on Nov,14 1990 - the Polish -German treaty confirming the existing border z 14 listopada 1990. Rzekomy "pierwszy niekomunistyczny rząd" Tadeusza Mazowieckiego nie potrafił nic innego wynegocjować dla Polski w zamian za zjednoczenie Niemiec…. ZSRR był skłonny wówczas m.in. oddać nam Lwów, ale rządzący wówczas Polską nawet nie podjęli żadnych rozmów w tej sprawie. Rząd Mazowieckiego nie upomniał się też o należne Polsce i Polakom reparacje od Niemiec…
Polish war time losses have never been fully covered. According to the Potsdam Conference decisions, Poland was to receive 15% compensation based on the assets taken over by Soviets in the Soviet occupied Germany. However, it has never been estimated even what is the amount of "this 15%". Finally, the governments of Polish People's Republic and the USSR agreed that Poland would receive 7,5% of reparations and would resign from the remaining part. On January, 14 1946 in Paris the western states decided on the wartime reparations. Due to the stipulations of this agreement we received ca. 3859 kg of monetary gold of the Gdansk Bank (64%) which was stolen by Germans.
Henryk Stańczyk – Konferencja w Poczdamie i jej skutki dla Polski
w: Niepodległość i Pamięć,  2019 nr 4 (68)
Soviet Poland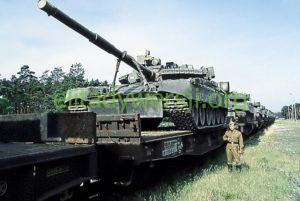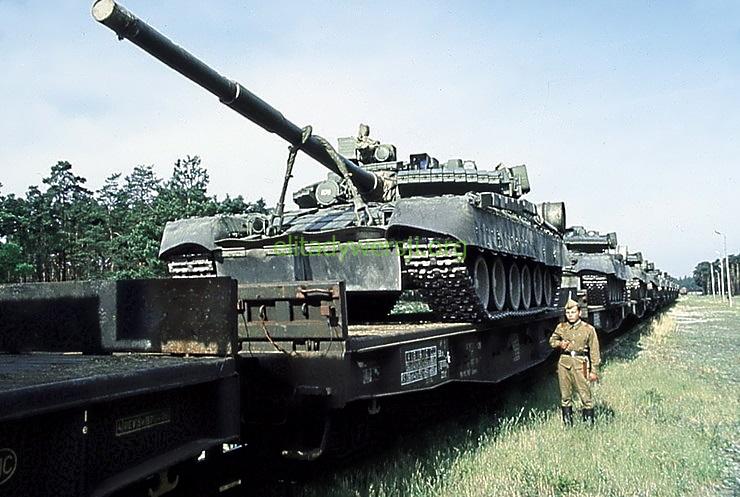 Caused by the Germans in the WWII losses meant for Poland the death of 6 mln citizens (Jews included) and the material losses estimated at 930 billion USD. $. The USSR took over the territory of Eastern Borderlands (Kresy) covering ca. 178 000 sq km (51,5% of the pre-war Poland). We received "Recovered Territories" which covered 101 000 sq km.
Drawing new borders was grossly incompatible with the regulations of the postwar international politics elaborated by Great Britain and the US in the stipulations of the Atlantic CharterHowever, Poland had nothing to say as we had become the background of the Soviet occupation zone in Germany.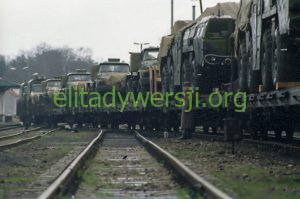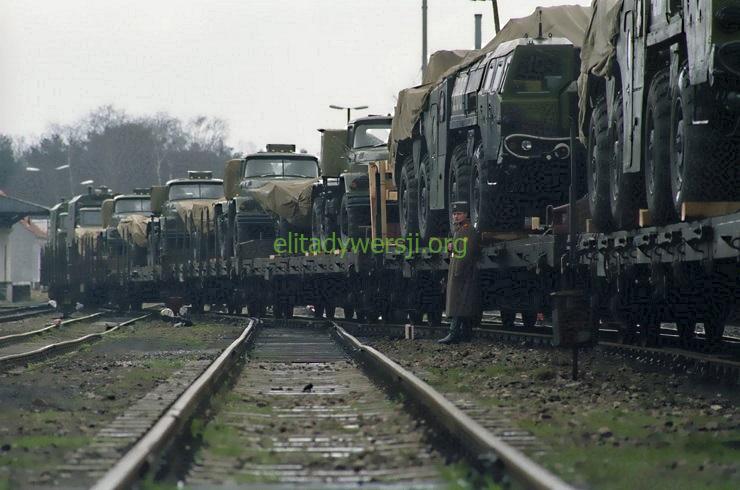 A million men Red Army marched across Poland in their chase for the fascists. Since January 1945 ca. 108 000 soldiers skilled in looting (so-called trophy units) actively pillaged Polish belongings. Ca. 1,200 factories were dissembled. They looted thousands km of railways as well as electric and telephone lines. Not to mention resources, crops and cattle. Only till Jan, 1 1948 ca. 283 000 wagons were sent to the USSR with looted things. Its worth is estimated at ca. 54 mld dolarów. W 1946 Poland paid for ca. 300 000 Red Army soldiers who remained on the Polish soil. Till October 1992  stationed in Poland Northern Group of the Russian Armed ForcesThe costs and losses related to that are estimated at 63 billion PLN. 
"Thanks to" western powers as well as home politics of poor decisionmakers, Poland had become booty for the USSR for years. Still today there are Poles who cannot mentally separate themselves from this dependence…
Tadeusz Panecki – Sprawa polska w II wojnie światowej
w: Niepodległość i Pamięć 2019 nr 4 (68), s. 127-152
Józef Smoliński – Wysiłek wojenny Polskich Sił Zbrojnych na Zachodzie (1939-1945)
w: Niepodległość i Pamięć 2019, nr 4 (68) s. 91-125
---
Text translated from Polish to English by Aleksandra Duda.
Some of our pages are still under construction and translation, please be patient – we constantly update our site. If you would like to help the project grow, please contact the administrator at cichociemni@elitadywersji.org. Please help us improve our project by sending us scans of documents, archival materials, donations and information about the Silent Unseen.