After the territories of the II RP (eng. Second Polish Republic) have been taken over by two oppressors: the Nazi's and the Soviets, the government in-exile faced a problem surrounding maintaining contact with occupied Poland. The only possible forms of transmitting information were; radio communications and the use of messengers.
(Young readers, I would like to remind you that internet was originally called ARPANET , and it was in its earliest developmental stages by the later part of the nineteen-sixties, whereas cell phones along with the first 1G Network in an 1981)
19 października 1939 the officials of the Polish government in-exile, have sent under the command of Silent Unseen Cav. Cpt. Feliks Szymański. Wyruszył z Francji, pokonał 4 granice i po 10 dniach dotarł do Warszawy. 20 listopada wyruszył w drogę powrotną, 2 grudnia dotarł do Paryża. Ten szlak pokonywał jeszcze dwukrotnie.
28 listopada 1939 chief-in-commander General Władysław Sikorski issued an order to the Commander of the Polish Air Force, Józef Zając the order titled L.dz 81/tjn Paris, aimed to improve communications between the government-in-exile and occupied Poland through the use of planes. The most important communication points were named, namely: Lwów, Warsaw, Kraków and Poznan. However, the Poles did not have airplanes to make this plan work, as airplanes were allocated to British bomber and fighter jet squadrons as a matter of higher urgency.
At the beginning of listopada 1940 emissary of the commander-in-chief, and later a member of the Silent Unseen, At the night of January 29/30th 1944 a Silent Unseen Lt. Col. Kazimierz Iranek – Osmecki.  Długa droga wiodła poprzez: Lizbonę, Sierra Leone, Lagos, Duala (Kamerun), Bangui  (obecna stolica Republiki Środkowoafrykańskiej), Stanleyville (Kongo), Chartum, Zair, Palestynę, Cypr, Grecję, Jugosławię, Budapeszt. Dotarł do Polski 24 grudnia. Pod koniec stycznia wyruszył w drogę powrotną i dotarł do Londynu w kwietniu 1941. Podróż w obie strony trwała więc prawie pięć miesięcy.
It was obvious that a stable, regular connection with the homeland could only be achieved through radio and aerial communication.
Radio Communication
The works aiming to establish communication between the units of the Commander-in-Chief's Staff (pol. Sztab Naczelnego Wodza) in London, and the headquarters of the Home Army in Poland, prowadzono od jesieni 1939 w Paryżu oraz w Warszawie. 19 stycznia 1940 polska radiostacja wojskowa "Regina" w Paryżu nawiązała łączność z bazą "Bolek" (radiostacja ambasady polskiej) w Bukareszcie. 8 marca 1940 , a couple of months down the line and contact was established with yet another polish radio station ''Romek'', this time localized in Budapest.
A secret radio station of the Home Army, was operating on the grounds of Nazi-occupied Warsaw (in an establishment near Forteczna street), 3 marca 1940 it successfully established communications with ''Bolek'', and ''Romek'', 3 months later. Direct communication with the Commander-in-Chief's Staff and the Home Army HQ was initiated in 1940 thanks to the ''Marta'' radio station, located in Stanmore.
Was also located in Stanmore Polish Wireless Research Unit (pol. Polskie Wojskowe Zakłady Radiowe). The Poles were tasked with the construction of special radio communication equipment. The radio apparatus was designed by engineer Tadeusz Heftman (call sign: TPAX), pionier polskiego krótkofalarstwa, pierwszy Polak który nawiązał (z Sosnowca) łączność z zagranicą: 6 grudnia 1925 he successfully established communication with Netherlands, and in 1926 z USA. To On zaprojektował dla Sztabu Naczelnego Wodza radiostację, właściwie zespół 16 radiostacji nadawczo – odbiorczych, które służyły do łączności z radiostacjami Home Army (pol. Armia Krajowa) as well as supporting the connectivity of Home Army units in occupied Poland. Tadeusz Heftman has also contributed to breaking the code of the infamous Enigma machine.
Was born in Sosnowiec, Tadeusz Heftman, pionier krótkofalarstwa w Polsce, przed wojną pracował w warszawskiej Wytwórni Radiotechnicznej AVA, gdzie skonstruowano Laicidawas constructed – a Polish rotor cipher machine -it was produced before the war and sent to France in anticipation of World War II. Heftman has also developed and built 'Peephstock' (pol. Pipsztok) dla Oddziału II Sztabu Głównego WP, czyli dla "dwójki" – polskiego wywiadu. Po kampanii wrześniowej 1939 inż. Tadeusz Heftman wraz z grupą polskich radiotechników przedostał się do Francji, następnie do Wielkiej Brytanii. Przywiózł także prototyp radiostacji AP-1 wraz z dokumentacją. Został głównym konstruktorem Polish Wireless Research Unit (pol. Polskie Wojskowe Warsztaty Radiowe) in Stanmore.
There, transceiver stations were produced, they were marked as either A (AP) and B (BP). Miały zwartą konstrukcję, niewielkie rozmiary (280 x 210 x 100 mm) i wagę (6 kg), były solidnie wykonane oraz trudne do wykrycia podczas pracy. Zyskały opinię najlepszych tego typu urządzeń! Dlatego w 1942  PWWR it was then subordinated to Polish-British management – in result receiving more of the well needed components.
The radio station – an aluminium box with a cover that can be pulled back. The components, accessories and the manual could be found under the cover. The telegraph key was usually located on the faceplate. Instead of the popular VU meters, the radio station had light indicators: light bulbs and neon lights. The radio station was powered by AC – the voltage was 120/220V, it was also powered by accumulator batteries, load cells and hand-powered generator. It was constantly improved upon, with new solutions being introduced to perfect the design. The best model is thought to be the the AP-5 , with an incredible maximum range of 1,5 tys. km! W wersji dla Polaków radiostacja pracowała w zakresie 12-14 MHz, w wersji dla Brytyjczyków (mniejszy zasięg) wystarczał zakres do 8 MHz.
Do końca 1942 r. wyprodukowano ok. 200 radio stations were produced. One of the first radio stations was taken to Uzbekistan from London, by gen. Władysław Anders w kwietniu 1942, w podróży z Londynu do Uzbekistanu. Posłużyła m.in. do łączności pomiędzy podlondyńskim Stanmore a Taszkientem. W 1943 alone, 543 radio stations were manufactured, in 1944 the production nearly doubled, with 1000 radio stations of various types being produced. At least 600 przekazano brytyjskiemu wywiadowi wojskowemu MI6 oraz SOE, trafiły także do francuskiego Resistance. Ok. 400 radio stations were airdropped to Poland for the use of the Home Army. For more details about the AP-5 – Crypto Museum
W 1944 Polish Wireless Research Unit -started to produce small OP3 (at the beginning of their production, they were only known as 30/1) receivers. The clandestine receiver would be used by SOE agents and the Polish Cichociemni (eng. Silent Unseen). Pracowały one w zakresach 200 – 500 kHz, 2 – 5 MHz i 5 – 12 MHz, na baterii anodowej 60 V oraz żarzeniowej 1,4 V, były niezwykle małe (175 x 125 x 40 mm). 

The development of the clandestine means of communication was aided further by two notable Polish engineers. Stefan Manczarski opracował w 1929 zasadę kompensacji, w oparciu o nią dla Home Army (pol. Armia Krajowa) specjalny typ  anteny kompensacyjnej, całkowicie tłumiącej falę przyziemną, co uniemożliwiało wykrycie pracującej konspiracyjnej radiostacji przez goniometry. Konspiracyjna rozgłośnia lokalna Jego konstrukcji działała na Starym Mieście podczas Warsaw Uprising.  
Stefan Lalewicz constructed a device fit for fast transmission of telegraphy, it streamed telegraph keys via the use of paper tape and photoelectric fotoelements. The apparatus was produced in Great Britain, it was airdropped to Poland in 1943 and 1944. Its design allowed for a rapid transmission of radio messages. After the war, this system of broadcasting was improved upon in so-called numbers stations due to the effectiveness of this type of communication, secret agents across the world still receive encoded messages from numbers stations.
See  – inż. Tadeusz Heftman and Silent Unseen in military communications
Communication through the use of the air force
The first proposition the idea of using the air force to create way of communicating with Nazi-occupied Poland 30 grudnia 1939 submitted to the Commander of Aviation Gen. Józef Zając Capt. Jan Górski pseudonym "Chomik". Prepared the study"The use of aviation for communications and army transports by air to the country and to support the uprising. Creation of air force units."
To his dismay Jan Górski never received a reply message. In the light of this he submitted the report again on the 21 stycznia 1940 this time presenting it to Gen. Kazimierz Sosnkowski. Along with Cpt. Maciej Kalenkiewicz the report on the matter has been submitted for the third time on the 14 lutego 1940.
In the latter report, a certain emphasis has been placed on the role of the military – ''The main task of the Polish armies in France is to operate effectively and directly, for the benefit of the country. That is the role that could be undertaken by troops established in France, which could be used to aid the uprising via landing operations''. He declared that a group of 16 officers, graduates of the Higher War School based in Warsaw were ready to take this task on. The officers were nicknamed after Górski's codename, and were referred to as ''Hamsters''.
In May of 1940 obaj współtwórcy Cichociemni (eng. Silent Unseen) co-creators were transferred to the ''Office of gen. Sosnkowski'' (pol. Biuro gen. Sosnkowskiego). In reality the name of the place was just camouflage, as the place was the headquarters of the ZWZ (eng. Union of Armed Struggle, it would later be known as the Home Army – Armia KrajowaKalenkiewicz and Górski worked on plans that would benefit uprising through the use of the air force. In May of the same year, they have submitted a memorandum to the Commander-in-Chief's Staff on the above matter. They have also worked on an Instrukcja dla pierwszych lotów łącznikowo-rozpoznawczych instruction for the first flights to Nazi-occupied Poland, the information in the instruction focused on parachute jumps, instances of land/water landings and the use of planes to convey post.
The 6th Section of the Polish Commander-in-Chief's Staff
29 czerwca 1940the HQ of ZWZ in France has been disbanded, some of the personnel has been used to create ''Samodzielny Wydzial Krajowy'', for security reasons it was called Unit VI (Special), potem Oddziałem Specjalnym Sztabu NW. Jego podstawowym zadaniem było utrzymanie łączności radiowej i kurierskiej Naczelnego Wodza w Londynie z Komendantem Głównym Home Army (pol. Armia Krajowa) w okupowanej Polsce.  Siedziba Oddziału VI mieściła się w Londynie, początkowo w Sztabie Naczelnego Wodza, tj. w hotelu Rubens. Od początku sierpnia 1943 w budynku na rogu Upper Belgrave Street i Wilton Street, nieopodal hotelu Rubens, bedącego siedzibą Sztabu Naczelnego Wodza. Oddział traktowany był jako komórka Home Army (pol. Armia Krajowa), wszyscy pracownicy oddziału składali przysięgę na rotę AK.
Oddział VI (Specjalny) administrował całością funduszy przeznaczonych dla Home Army (pol. Armia Krajowa), współpracował z pozostałymi oddziałami Sztabu NW we wszystkich zagadnieniach dotyczących AK, a także z SOE. Podlegała mu cała wojskowa łączność z okupowaną Polską, w tym zrzuty sprzętu i pieniędzy oraz rekrutacja, szkolenie i zrzuty Cichociemni (eng. Silent Unseen) dla Armii Krajowej. M.in. w sprawach szkolenia i zrzutów ściśle współpracował z polską sekcją brytyjskiego Kierownictwa Operacji Specjalnych (SOE). Łączność (57 radiostacji) Armii Krajowej w okupowanej Polsce obsługiwało 50 Cichociemnych.

Oddział VI (Specjalny) miał także m.in. obowiązek wspierania czynników cywilnych w łączności z Delegaturą Rządu na Kraj, m.in. szkolił emisariuszy i kurierów politycznych oraz przerzucał ich do Kraju z materiałami propagandowymi i pieniędzmi z budżetu cywilnego. Pośredniczył pomiędzy Komendą Główną AK, a rozgłośnią BBC przy nadawaniu haseł radiowych dla komórek i oddziałów w terenie, w tym w obozach jenieckich. 
Oddział VI dysponował: Główną Bazą Przerzutową w Brindisi, stacjami wyczekiwania dla Cichociemnych przerzucanych do Kraju, kilkunastoma ośrodkami szkolenia kandydatów na Cichociemnych w Wielkiej Brytanii i we Włoszech, bazami i placówkami łączności radiowej, ponadto nadzorował ok. 640 placówek odbiorczych (zrzutowisk, tzw. koszy) w okupowanej Polsce.

Więcej info – Oddział VI (Specjalny)
Marian Utnik – Likwidacja Oddziału VI
w: Zeszyty Historyczne, Instytut Literacki Paryż 1982, zeszyt 62, s. 201-205
W sierpniu 1940 kpt. Cpt. Maciej Kalenkiewicz przygotował referat, w którym proponował przekształcenie Polskich Sił Zbrojnych na Zachodzie pod dowództwem brytyjskim w Polski Korpus Desantowy oraz Lotnictwo Wsparcia Powstania. 20 września 1940  gen. Władysław Sikorski as his daughter indirectly Zofia Leśniowska invited cpt. Kalenkiewicz for breakfast. During the breakfast, cpt. Kalenkiewicz pointed out ideas about an elite airborne force that would operate in Poland, offering leadership and expertise to partisan units across the country. Ultimately, it was met with approval of the Commander-in-Chief.
10 października 1940 the Commander-in-Chief Gen. Władysław Sikorski , the Commander in Chief of the Polish Armed Forces issued an order – L.408/II . The order revolves around the preparation of the Polish Armed Forces to the possibility of being airdropped to the country, to directly support the uprising.. Rozkazał także rozpocząć formowanie pierwszej first Polish parachute unit.. Utworzono ją rozkazem z 9 października 1941 jako 1 Samodzielną Brygadę Spadochronową it was under the leadership of Col. (later Gen.) Stanisław Sosabowski.
W marcu 1941 Capt. Jan Górski and Cpt. Cpt. Maciej Kalenkiewicz  have presented a study of strategy to the Commander-in-Chief's Staff - Surface impact as a new form of offensive combat (pol. Uderzenie powierzchniowe jako nowa forma walki zaczepnej).
Department of parachute troops studies and training
The department was created in October, 1940 as part of the Unit III of the Commander-in-Chief's Staff. It was directed by Lieutenant Colonel Wilhelm Heinrich from the so-called pre-war ''two'' (intelligence secret service). Four officers have been under Heinrich's leadership: Cpt. Jan Górski, Cpt. Maciej Kalenkiewicz and two airmen: Lt. Col. Stefan Olszewski and Cpt. Nav. Lucjan Fijuth. The department intended to use airborne forces to support the planned uprising in Poland.
The first parachute jump training course was organised in October 1940 in the British facility Ringway Ringway near Manchester. It was completed by 12 soldiers. The recruitment of additional troops was assigned to The 6th Section of the Polish Commander-in-Chief's Staff, working alongside the British Special Operations Executive (SOE). A thorough adapted to the needs of Home Army (pol. Armia Krajowa) training program.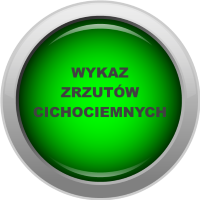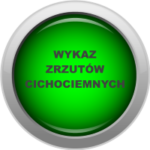 On the night of 15/16 lutego 1941, w operacji lotniczej Adolphusparachutists jumped for the first time - Cichociemni (eng. Silent Unseen). Była to pierwsza operacja zrzutowa SOE w Europie, pierwszy zrzut żołnierzy alianckich na tereny okupowane przez Niemców. W okresie próbnym, który trwał do kwietnia 1942 in effect, 48 skoczków (40 CC i 8 kurierów) oraz 2 tony zaopatrzenia, 1 541 450 dolarów, 119 400 dolarów w złocie, 1775 funtów brytyjskich, 885 000 marek niemieckich.
In the following operational season called Intonacja (eng. Intonation), od sierpnia 1942 do kwietnia 1943, the scope of the airdrops intensified with 119 skoczków (106 CC, 9 kurierów, 1 Węgra) oraz 49,5 ton zaopatrzenia, 13 022 000 dolarów, 5 158 000 marek, 10 000 peset oraz 700 000 "młynarek". W sezonie operacyjnym Riposta (eng. Riposte), od sierpnia 1943 do lipca 1944, zrzucono do Polski 146 skoczków (133 CC i 10 kurierów) oraz 265 ton zaopatrzenia, 15 948 300 dolarów, 161 025 dolarów w złocie, 6 986 500 marek, 1644 funtów brytyjskich w złocie oraz 40 569 800 "młynarek". W sezonie operacyjnym Odwet (eng. Retaliation)was a short one, only lasting from August 1944 to December, 1944During this season, 38 skoczków (32 CC, 2 kurierów, 4 Anglików), 355 ton zaopatrzenia, 3 996 188 dolarów, 34 800 dolarów w złocie oraz 6 460 000 marek.
Altogether, in four operating seasons from February, 1941 to December, 1944 were sent to Poland 316 Cichociemni (eng. Silent Unseen) and 28 couriers (one Silent Unseen and one courier made the jump twice), a Hungarian radiotelegraph operator and 4 Englishmen (operation Freston). Over 670 ton zaopatrzenia (odebrano 443 tony) oraz na potrzeby walki w Kraju  34 507 938 dolarów, 315 225 dolarów w złocie, 1775 funtów brytyjskich, 1644 funtów brytyjskich w złocie, 19 489 500 marek, 10 000 peset, 41 269 800 "młynarek" (okupacyjna waluta, emitowana na terenie Generalnego Gubernatorstwa).
The Poles were successful in creating a communication network, which enabled them to send paratroopers to occupied Poland, whilst simultaneously supporting the Home Army by airdropping essential equipment and money!


---
Text translated from Polish to English by Amadeusz Lange. Some of our pages are still under construction and translation, please be patient – we constantly update our site. If you would like to help the project grow, please contact the administrator at cichociemni@elitadywersji.org or directly with the author of the translations at amadeusz-lange@elitadywersji.org.
Please help us improve our project by sending us scans of documents, archival materials, donations and information about the Silent Unseen.